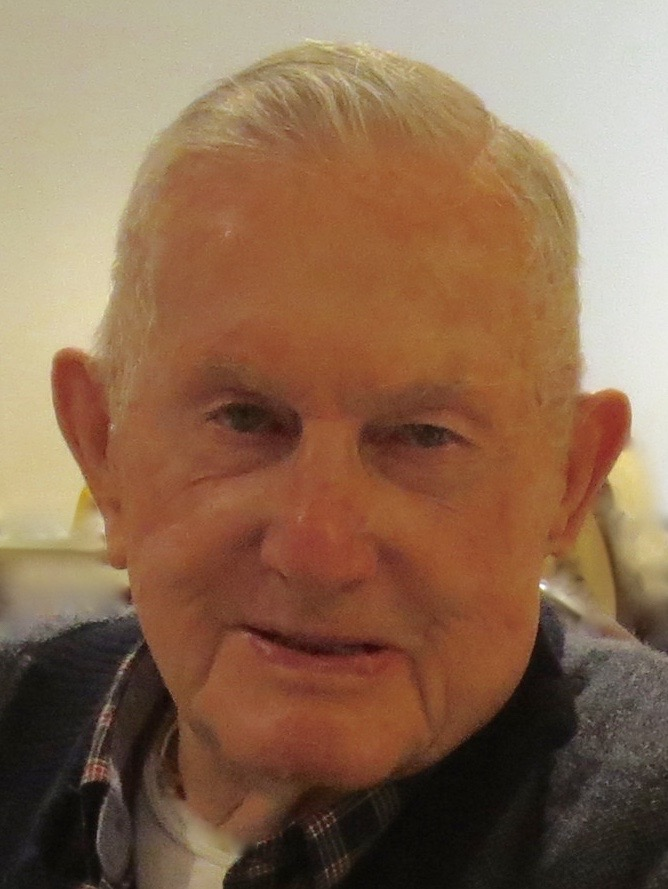 In Memory of
William Franklin Dewees
1924 - 2017
Obituary of William Dewees
William "Bill" Franklin Dewees, formerly of Hammonton, passed on May 17, 2017 at the New Jersey Veterans Memorial Home at Menlo Park. He was 93. Born in Philadelphia on April 28, 1924, he was the second of four children to parents Theodore and Edith (Yearicks) Dewees. After Edith's passing, Theodore married Suzanne Herzo and had two children, Joan and John. Bill is survived by sister Joan Glita and husband Michael of Little Falls, brother John Dewees and wife Gael of Mount Arlington, and sister and first-born, Eleanor Ault of Media, PA. Bill is predeceased by brothers Theodore Dewees of Las Vegas, Nevada and Donald Dewees, of Spotswood, NJ.
Bill was predeceased by his wife, Julia (Wright) Dewees in 2009. Bill was originally married to Elinor (Losso) Dewees, mother of their three children.
Bill is survived by a son William Dewees Jr. and wife Deborah of North Brunswick, daughter Diane Starzynski of Clark, and daughter-in-law Patricia Dewees of South River. Bill is predeceased by his son Robert Dewees and Bill's son-in-law Thomas Starzynski.
Bill's grandchildren are Robyn Sabo, Will Dewees, Katie Sickles, Jonathan Dewees and Christian Starzynski. Great grandchildren include Aiden, Ryan, and Avery Sabo, and Jack, Lily and Tyler Sickles. Bill's step-daughter is Jacci Maier and her husband Jerry of Columbus, Ohio, step-grandchildren, Pamm Grayden and Lori Bane and step-great grandchildren Logan, Cael, and Saige. Bill is also survived by many nieces, nephews and beloved friends.
Bill graduated from Bound Brook High School where he played football, and later served in World War II from 1943-1945 as an Army Staff Sergeant. He was part of the 3031st Ordnance Automotive Maintenance Company stationed in Okinawa. In addition to automotive maintenance, he also taught the new recruits how to swim. After the war he attended electrical school and was employed by RCA (Radio Corporation of America) as a television technician for 33 years in Erie, PA. While in Erie, Bill enjoyed bowling, swimming, water skiing, boating, fishing, hunting, and scuba diving, where he served a term as president of the Blue Dolphins Scuba Diving Club.
Upon retirement, Bill relocated to Hammonton, purchased a blueberry farm and grew blueberries commercially for 12 years. His children, grandchildren and great grandchildren enjoyed picking at "Blueberry" Pop Pop's farm and where they celebrated "Farm Fest' picnics.
During retirement, Bill also worked as a truck driver for Kurt Weiss Florist, delivering flowers and plants as far away as Long Island, New York. He enjoyed gardening on his farm and delivering his homegrown vegetables to friends, neighbors and his physicians in Hammonton. Bill could also be found at several places in town including his favorite eatery, the Silver Coin Diner, purchasing lottery tickets at Pike Liquors, handing out candy and flowers to the workers at Ocean City Home Bank and Rite Aid, and being with dear friends and their families of T-Masters Collision Center. Bill was a good friend to his neighbors, always available to help with constructing, repairing and maintaining properties. Bill also valued keeping in touch with his fellow soldiers throughout his lifetime by attending reunions in different parts of the country.
While living at the NJ Veterans Memorial Home, Bill enjoyed the many activities offered, including trips to the casino, playing bingo, and learning how to use the library computers to check the lottery results. He was proud of his tomato gardening beds and the joy they brought. Occasionally he would travel hours to his favorite florist for flowers and bring them back to the employees, enjoying the smiles on their faces. But most of all, Bill was especially grateful to all the wonderful caregivers who enhanced his everyday life.
A memorial service is planned for Sunday, June 11, 2017 at 12:00 PM at the New Jersey Veterans Home at Menlo Park, 132 Evergreen Road, Edison, NJ 08818-3013. Arrangements by the Carnesale Funeral Home in Hammonton, www.carnesalefunralhome.com
Our Location:

202 S. Third Street
Hammonton, NJ 08037


Our Associations:

Contact Us:

Phone: 609 561-0047
Email:
carnesalefuneralhome@Verizon.net


Quick Links: