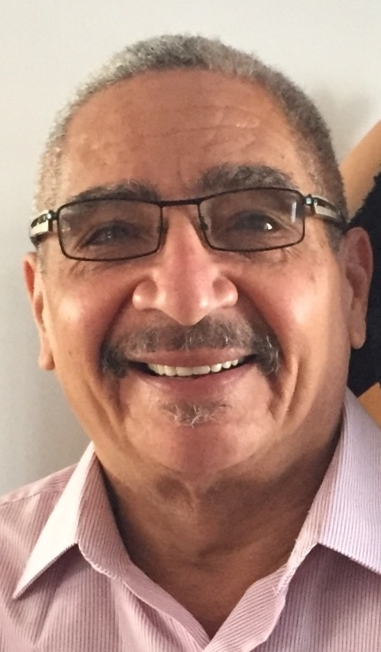 In Memory of
Santos "Rocky" Alverio, Jr.
1952 - 2018
Obituary of Santos Alverio, Jr.
Santos "Rocky" Alverio, Jr., 66 of Hammonton passed away suddenly on Friday, March 9, 2018 in Hammonton. Born in Chicago, he was raised in New York and lived in Hammonton for the past 50 years. He was a retired tailor from Castleford Tailors in Williamstown and Collings Lakes. He was also an active volunteer for Hammonton First. Mr. Alverio was an avid Chicago Cubs fan and played in the Hammonton Men's Softball League for many years. He could be found on a daily basis helping his son at Funky Cow Cafe. Rocky's greatest fulfillment was devoted to his grandson who he supported in every aspect of his life, especially at sporting events. He also enjoyed spending time with his friends and extended family. He is survived by his daughter, Melanie Alverio and grandson Mason Javier Dorsey; his son, Richard "Ricky" Alverio; his father, Santos Alverio, Sr., all of Hammonton; one brother, George Alverio and his wife Maria Cruz of Millville. He was predeceased by his mother, Carmen Luisa Rosa. Funeral Services will be held Saturday, March 17, 2018 11:00am at the Carnesale Funeral Home, 202 S. Third St., Hammonton where a viewing will be held from 9:00am until 11:00am. Burial will be at the convenience of the family. In lieu of flowers memorial contributions can be made towards a college fund for Mason Javier Dorsey, (c/o Melanie Alverio, PO Box 1019, Hammonton, NJ 08037) as this would have been his most desired wish.
Our Location:

202 S. Third Street
Hammonton, NJ 08037


Our Associations:

Contact Us:

Phone: 609 561-0047
Email:
carnesalefuneralhome@Verizon.net


Quick Links: