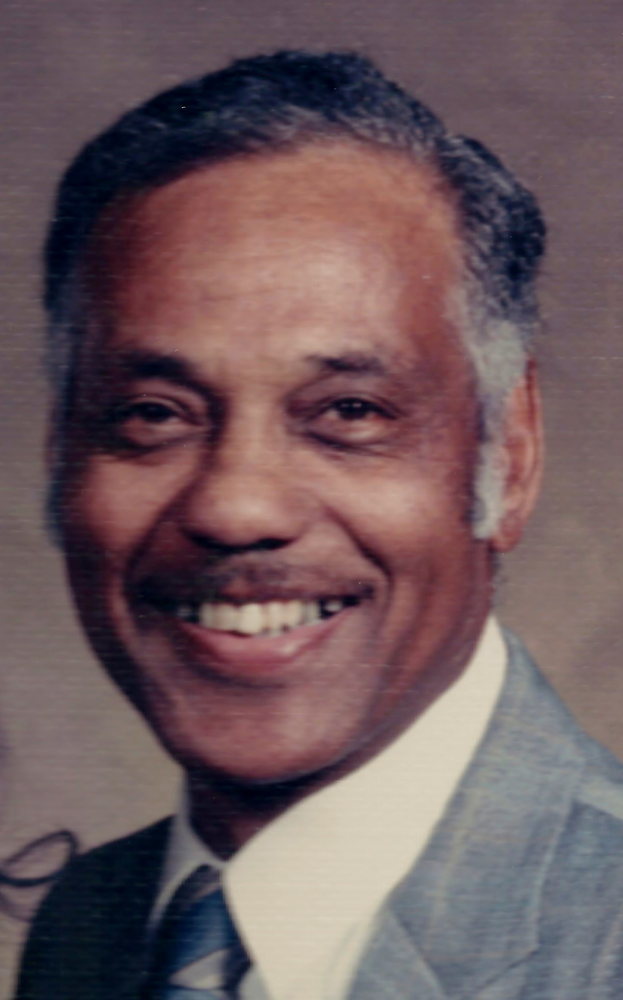 In Memory of
Edward O. Arms
1931 - 2017
Obituary of Edward Arms
Edward O. Arms, 86, a longtime Newtonville resident passed away on Wednesday, July 5, 2017 at his home, surrounded by his family. Beloved husband of Sylvia Arms and loving father of four wonderful children. Born in Elroy, Wisconsin Edward was a direct descendant of the original settlers of Wisconsin's Cheyenne Valley. This area was once Wisconsin's largest post slavery African American settlement. He loved driving throughout the United States, even driving to Alaska to visit his son and new granddaughter. Edward enjoyed visiting with his large extended family at annual Arms Family Reunions in Wisconsin.
Edward served in the Korean War as a member of the United States Army. He retired from the U.S. Postal Service in Philadelphia. After retirement Edward worked as a playground aide for the John C. Milanesi Elementary School in Buena. He also enjoyed gardening, working around the yard and was an avid photographer.
Edward was a devoted member of the First Seventh Day Adventist Church of Newtonville, where he served as a church Deacon. He was a key member on the committee that raised funds to build the new church and was an area leader for the Allegheny East Conference 50 Plus Club. His faith and family were the two most important things in his life.
He is survived by his wife, Sylvia M. Arms; four children, André Arms (Theresa) of San Jose, CA, Arleen Arms of East Windsor, NJ, JoElla Lingo and Nadine Arms both of Newtonville; seven grandchildren, Adrien, Syreta, Krystal, James, Corynna, Brandon, Aula (A.J.), sister-in-law Edith Fareira, brother-in-law Cecil Palmer(Ruth), sister-in-law Janet Arms, and 14 great grandchildren. Thank you for blessing us with your beautiful soul, good humor, love and dedication. Your kindness and gentle spirit will be greatly missed and never forgotten. He had a zest for life that was infectious.
A viewing will be held on Tuesday, July 11, 2017 from 9:00 AM - 11:00 AM at the First Seventh Day Adventist Church of Newtonville, 955 Route 54, Newtonville, NJ, where funeral services will take place at 11:00 AM. Burial will be held on Wednesday, July, 12, 2017 at 12:30 PM at the Chapel at Brig. Gen. Wm. C. Doyle Veterans Memorial Cemetery, 350 Provinceline Road, Wrightstown, NJ 08562. Arrangements by the Carnesale Funeral Home in Hammonton, www.carnesalefuneralhome.com.
Our Location:

202 S. Third Street
Hammonton, NJ 08037


Our Associations:

Contact Us:

Phone: 609 561-0047
Email:
carnesalefuneralhome@Verizon.net


Quick Links: