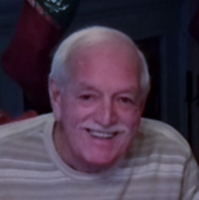 George R. Campanella
George R. Campanella Sr., 76, of Hammonton passed away peacefully at home with his family by his side on Saturday, April 6, 2019. Born in Hammonton he was a lifelong resident there. George was a proud member of the Operating Engineers Local No. 825. He was a longtime member of the Our Lady of Mt. Carmel Society, where he served twenty three years as President and currently serves on their Board of Directors. George was an avid hunter and he is a member of Inskip Antlers Gun Club, and the Italian Heritage Foundation. He served for six years with the National Guard. He enjoyed winemaking, golfing, and working on and collecting classic cars. His greatest joy was spending time with his family, especially Sunday dinners.
He was predeceased by his parents, Stutz and Charlotte Campanella, his granddaughter, Amanda, his son in law, Ed Riley and his brothers William and Joseph Campanella. He is survived by his wife of fifty five years, Marie Campanella (nee Jabobs), three children, George R. Campanella Jr., Anna Marie Castellani, and Theresa Williamson (Al) all of Hammonton, six grandchildren, Eddie, Lily, Sophia, Holly, Danielle and Willie Boy, two great grandchildren, Janeau Rose and Jacob Edward, one sister, Leah Gregori and his brother in law, Anthony Jacobs.
Viewing will be held on Wednesday, April 10, 2019 from 6:00 PM - 9:00 PM and Thursday, April 11, 2019 from 10:00 AM - 11:00 AM at St. Mary of Mt. Carmel Parish Church of St. Anthony of Padua, 285 Route 206 in Hammonton, where a Mass of Christian Burial will be celebrated on Thursday at 11:00 AM. Burial will follow at Holy Sepulchre Cemetery, 124 S. First Road in Hammonton. In lieu of flowers family requests donations be made to the Hammonton Cancer Foundation, P.O. Box 1066, Hammonton, NJ 08037.