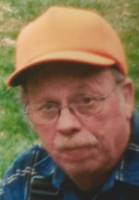 Jack Norman Blazer
Jack Norman Blazer, 71 of New Milton, WV passed away on Tuesday, February 19, 2019 at Jefferson Methodist Hospital in Philadelphia, PA.. Born in Hammonton he lived most of his life in the Folsom area before retiring to West Virginia in 2006. Jack was the Owner and Operator of Blazer Trucking Company. He enjoyed farming, trucking, hunting and he was a member of Hit & Miss Gun Club in Newtonville. After retiring to West Virginia Jack lived on Route 18 South at Sugar Camp where he raised and sold produce and plants for 19 years with his wife of 30 years Joan Dickerson- Blazer.
Jack was predeceased by his parents Norman and Virginia Blazer, and his sister Charlotte Blazer. He is survived by his wife Joan Dickerson-Blazer, four children Jack Blazer (Barbara) of Folsom, Michael Blazer (Donna) of Hammonton, Tina Snead (Chris) of Franklinville, and Jacob Blazer (Brandy) of Folsom, one brother Norman Blazer of Egg Harbor Township, one sister Margaret Ann Fleitz (Thomas) of Dover, DE, nine grandchildren Nicole Ransom (Bryan), Jason Blazer (Desiree), Mike Blazer Jr. (Shayna), Ryan Blazer (Courtney), Rachel McAfee (Robert), Jozie Snead, Jordan Snead, Brandon Blazer and Noah Blazer, four great grandchildren Bryan Ransom, Zachary Ransom, Alexis Blazer and Greyson Snead.
A viewing will be held on Saturday, February 23, 2019 from 9:00 AM - 11:00 AM at the Carnesale Funeral Home, 202 S. Third Street in Hammonton, where funeral services will take place at 11:00 AM. Burial will follow at St. James Lutheran Church Cemetery, 1341 Mays Landing Road, Folsom, NJ. For information or to post condolences go to www.carnesalefuneralhome.com.