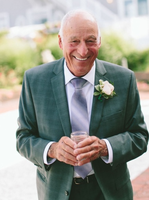 August C. Wuillermin
WUILLERMIN, August C., 86, passed peacefully in his sleep on Dec. 5, in the home where he was born.
He is survived by his wife of 62 years, Chris, his son, David (Robin), and his daughters Becky (Walter Logan), Stephanie (John Zvanya) and daughter-in-law Toni Ann. He was a loving Poppy to his nine grandchildren, Corrie, Colby, Alison, Dane, John, Abigail, Emma, Natalie and Georgia and his three great-grandchildren, Miriam, Benjamin and Ivy. He was predeceased by his brother, Edward, his sisters, Molly Martin, Lee Olivo, Marie Rubba and his son, Butch.
A respected farmer all his life, August was a member of the Exchange Club, on the Board of Directors for Agway and a founding member of the Never There Gunning Club.
The visitation will be 9:00 am to 11:00 am Saturday, Dec. 8 at St. Mary of Mount Carmel Parish Church of St. Anthony of Padua, 285 Route 206, Hammonton, followed by a Mass of Christian Burial at 11:00am. Burial will be private. In lieu of flowers, donations can be made to the St. Vincent de Paul Society, 226 French Street, Hammonton, NJ 08037.